Rosina Reynolds on Noël Coward
In Part 1 of our three part interview series, we talked Noël Coward with one of the stars, Rosina Reynolds, who plays Judith Bliss in Hay Fever and Florence Lancaster in The Vortex.  Next up are directors Sean Murray (The Vortex) and Rob Lutfy (Hay Fever).
Here's what Rosina had to say….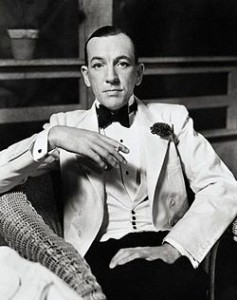 What draws you to Coward? Coward has always been a particular favorite of mine. What couldn't you ask for….style, fabulously complex characters, brilliant language, clever repartee, and you get to wear gorgeous costumes.
Why do you think he is an important playwright? Coward is one of the great figures of English theatre, his plays rank in the classical tradition of Congreve, Sheridan, Wilde and Shaw. Harold Pinter had a huge regard for Coward, and considered him a big influence. There are similarities in their construction of language. Pinter wrote that watching Coward taught him that a playwright can have two characters saying one thing while clearly thinking about and meaning something else.
How do you feel these two roles work together? How is presenting a repertory exciting for you as an actor? Challenging? Judith and Florence are women with similar stories but hugely different ways of living their lives…a kind of ying and yang of women. To explore both of them at the same time is a gift…to explore the polar opposites presented by these two women. Will it be challenging…you bet…but isn't that why we do it?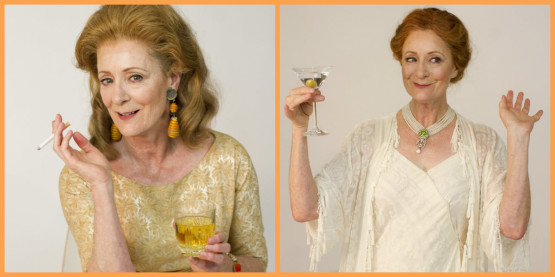 Have you worked on a Rep before? Quite a while ago. I'm looking forward to the challenge.
How will you prepare for these very different roles in different eras? Rehearsal, rehearsal, rehearsal. And rehearsal. Costumes and wigs will inform greatly.
What is your own experience/background with Coward either in acting or directing? I have been in Hay Fever twice, both time playing Myra Arundel. I was Amanda in Private Lives (San Diego Critics Circle/Craig Noel award for Best Actress) I have directed Fallen Angels and Blythe Spirit.
How do you feel about being back at Cygnet? It's like coming home.