Sean Murray on Noël Coward
In the last of our three part interview series, we talked Noël Coward with Artistic Director Sean Murray, who will be directing The Vortex in rep with Hay Fever (directed by Rob Lutfy). Here's what Sean had to say….
What drew you to Coward and these two very different shows in particular?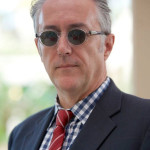 I've been enamored with Noel Coward and his work since I was introduced to his writing while I was in high school. First I was attracted to his wit, glamor and talent. His music was fun and clever. With time I began to discover that there is a deeper level in his work than readily apparent on the surface. He was consistently making revolutionary waves couched in his trademark style and glib barbs. Underneath the wit were biting commentaries on society and culture. He was a young playwright responding to a world that had recently come out of the other end of World War I. The War had shattered all sense of status quo and it was impossible for the young people who fought and survived that war to return to the social system from before the mayhem. For the youth of the 1920s, very little that had come before made any sense. Their disaffected and disillusioned view of life began to manifest itself into a decade of breaking norms and indulging in such scandalous things such as jazz, alcohol, drugs, and new fashions.
For a new nihilistic post-war world, Coward created plays that told these stories in ways that the middle and upper classes could enjoy them for their wit, but also allow themselves to be scandalized by their flagrant lack of morality. His plays dealt with characters who were divorced, inside society but critical of society; they did drugs, they had torrid affairs, terrible manners (in a country that rely on manners to keep things civil.) He was portraying a lost generation in search of meaning. His songs Play Orchestra Play, Poor Little Rich Girl, World Weary, etc, were songs that depicted a disillusioned generation dancing frantically to keep ahead of the haunting notion that nothing matters.
Coward had written several plays when a producer came to him to propose his West End debut and asked him which one should be his introduction to the West End audience. Both The Vortex and Hay Fever were in his list. He chose The Vortex because as he put it, "there was a ripping good role in it for [himself]" So The Vortex opened with Coward playing the central role of Nicky. He became an over night sensation and continued to be so for his entire career.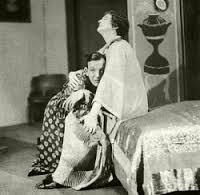 Hay Fever opened shortly thereafter, both plays running for a time concurrently on the West End. Both plays deal with a family who are outside of the accepted norms of society, for differing reasons. One is a comedy of manners, light, funny and a little naughty. The other is one of Coward's only serious dramas. As he's not particularly known for his serious side, The Vortex is seldom produced. By pairing it up with it's doppleganger, Hay Fever, we can explore to very different sides of Noel Coward: his popular persona full of wit and clever barbs, and the other his less known but revolutionary and scathingly serious persona.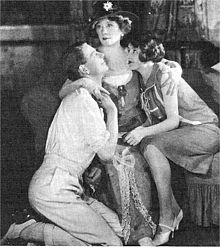 Why is he an important playwright and/or how is he a distinctly "Cygnet" choice?
It's good to present Coward with fresh contemporary eyes. Allow his social critic voice to be heard. We like to do familiar work and bring it a fresh perspective.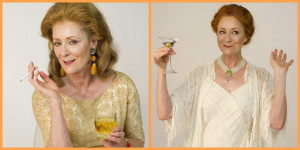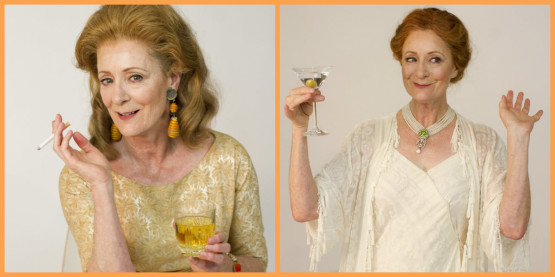 How do you feel these two plays work together? How is presenting in rep exciting? Challenging? 
There are some similar themes between these two plays. they are opposites in terms of their energy and the style of their story telling. The Vortex being a serious drama, a story about an alienated mother and her son facing hard truths about their relationship together, and Hay Fever, a light comedy of manners about an ill mannered and self absorbed family "entertaining" guests in their own indifferent and rude way.
What do you want audiences to experience from seeing both?
To be entertained, and to gain an appreciation for Coward, the playwright.
Catch The Vortex, directed by Sean Murray, in rep with Hay Fever, Sept. 23 – Nov. 8th at Cygnet Theatre.  Buy tickets now.