We asked the cast of Stupid F**king Bird to answer the same four questions about themselves and their characters.  Here is what actor Brian Rickel said about himself, and his character, Dev.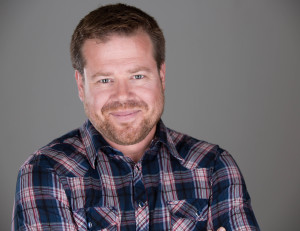 About Brian:
Occupation: Professor, Actor, Property Manager
Hobbies: Local breweries, photography, smoking meat, traveling
Favorite Saying: "We're all just seeking beauty in this messy-ass world."
Things I love: Mandi, local craft beer, BBQ (the southern meaning….not grilling outdoors in nice weather), the theatre, teaching, performing, the sun going down in my backyard, cooking for friends, my niece's and nephew's laughter, did I mention local beer?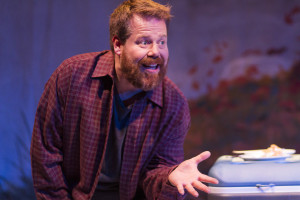 About Dev:
Occupation: Tutor
Hobbies: Walking by the lake, reading, bird watching, relationship counseling, making beer
Favorite Saying: "Just get to know her. You'll get it."
Things I love: Mash, beer, teaching, the moon reflecting off of our lake, reading, Con, hearing my kids play, pie.
Stay tuned for the rest of the cast and see Stupid F**king Bird before it closes on June 19th.