Director Insight: Rob Lutfy
Director Rob Lutfy on Bad Jews…
Running Jan. 12 – Feb. 12, our Bad Jews director Rob Lutfy shared a a few of his thoughts on this savage comedy about faith and family.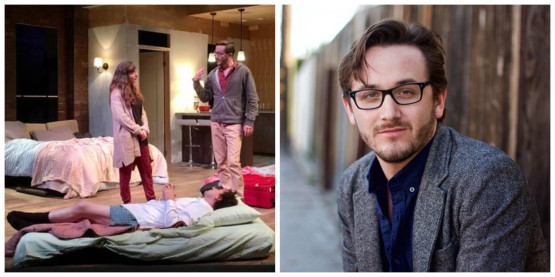 First things first, I am not Jewish–lets get that out of the way. When I first saw a production of this play I was surrounded by Jewish people, we talked after the show in the theatre, and then into the lobby until we were kicked out, and then into the parking lot where someone finally said, "hey want to go into this bar for a drink." Good theatre starts a conversation. Great theatre ignites debate, albeit hopefully friendly. Igniting debate is a pillar of Cygnet's mission.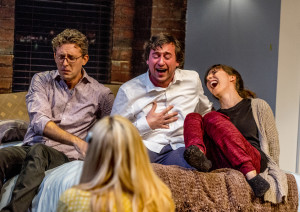 All people are born with some cultural, ethnic, or religious inheritance. What they choose to do with that inheritance is up to them. More often than not, what happens is that different members of a family feel differently about their shared legacy, which makes for a lot of painful interactions. The "bad" member is all in the eye the beholder.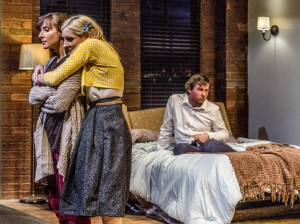 The mantra of all Holocaust memorials is "Never forget." The characters in this play are millenials and the last generation that will know a Holocaust survivor. It seems fewer young people know about what happened than preceding generations, and what they do know is less detailed. That's probably inevitable, but it's very painful nonetheless. I would never call it an "issue play." The play is exploring many sides of a complicated issue. It deals with the legacy of history and how we live authentically in the present in relationship to the past.
I would like our audiences to take away these questions:
Does your family have certain traditions that you carry with you in your own life? How do you keep the memory of loved ones alive? In what ways do you honor their memory? Does faith play a role in your life, and if so, why?
Bad Jews runs Jan 12 – Feb 12, 2017.  Buy tickets HERE.