The Artistic Fellows at Cygnet Theatre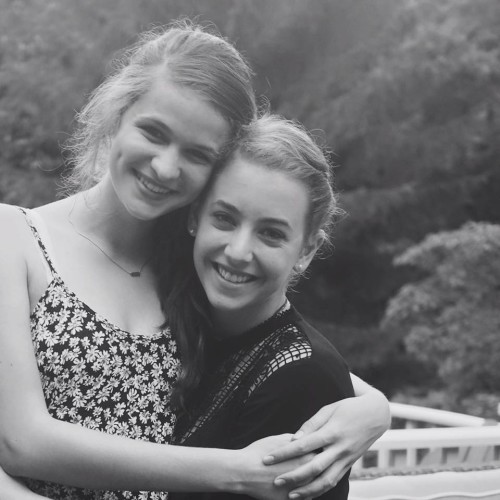 "This summer I had the pleasure of having Kate Pittard and Magali Trench as the Artistic Fellows at Cygnet Theatre. They read hundreds of new and already published plays for our season and for the Bill & Judy Garrett Finish Line Commission. They observed what goes on day-to-day at a professional theatre, acted as scene partners and readers for auditions, assisted in marketing and board events, organized countless head-shots and resumes, represented Cygnet in the community, and discussed theatre and art  for hours on end with me.
They are now in the middle of another year at school (The University of North Carolina School of the Arts and Mason Gross School of the Arts at Rutgers University) but before they left I asked them to write letters to themselves exactly one year ago. What they wrote I find useful for future Artistic Fellows and insightful advice for any young theatre practitioner looking for the next step in their career."
-Rob Lutfy, Associate Artistic Director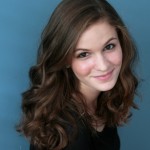 Kate Pittard:
Dear me (one year ago),
Three summers ago my acting teacher told me, "From the minute you were born, you were tapped." He told me that as an artist I am a fundamental part of something special and crucial. Three summers later, I am sitting across from him in his office on the opposite coast. In 21 days I embark on my second year of training at UNCSA School of Drama. When I close my eyes and imagine this impending adventure, I am standing at the beach looking out to the water, and I see the same vision I saw one year ago: a very tall and dark blue wave. And it's coming towards me. I stand with feet in the ocean. One year ago, I cautiously waited for the water to splash. This year, I'm diving in.
For four and a half weeks, my best friend Magali Trench and I have worked as Artistic Fellows at Cygnet Theatre Company in San Diego across the country from our homes in Virginia and Florida. Our mentor and the aforementioned acting teacher Rob Lutfy– who is the Associate Artistic Director at Cygnet– leads a commission in the winter that provides playwrights with the means to finish their "dream plays" in need of a home. Our main job this summer was to choose those plays.
We were utterly steeped in scripts, absorbing the words like sponges. We read plays about identity, love, sex, heartbreak, death, birth, family, school, power, abuse, a cardboard lover, a Nigerian family, a rising drag queen, a villainous protagonist, a family-owned Italian restaurant, a retiring flight attendant, a school shooting, Barack Obama, Michael Jackson, Donald Trump; we read plays that made us laugh, plays that made us sob, and plays that made us question everything. I started to really recognize the stories that I love. I noticed how my heart pitter-patters in plays about families, how I gravitate towards plots led by strong women.
Rob Lutfy told us to write down our mission statements as artists, our "due norths." Then every single decision in our careers can be guided by what we hold most important. My passions spilled out onto the paper as I tried to distill my north star into words. I want to empower women. I want to remind people they're not alone. I want to create empathetic role models.
One year ago I stood on the shore, and I wouldn't dare to jump into the wave. In this "business" it's easy to scrutinize my reflection in the mirror, to compare the way my body moves to other bodies in the dance studio, to long for someone else's voice. But every artist is special. And that axiom includes me.
One year ago the wave was thrilling, but it was terrifying, and the frightened part of me couldn't bring herself to fully dive in. I wrote inspirational quotes all over my journals but I don't know that I fully trusted them: I am enough. My body, my senses, my brain, my heart, my voice, my instincts are enough to face the wave.
One year ago I slid into a wave and now it is circling back around, as it always does. This time my heart is pressing me forward. I remember I was born to do this. I remember I will continue to try, learn, and grow my whole life. I remember why I am the right one for the job. I look up and see my north star, and I remember what is most important. And I dive.
Dear me (one year ago), dive!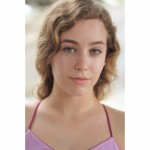 Magali Trench:
Dear me (one year ago),
Right now, as you read this, you think you know who you are, what you want, even who you are as an artist, and although I laugh looking back on that now, I am so glad that you do because by the end of this year's adventures, you will be a different person. So no, this letter is not where I will tell you what happens or what to do to prepare for what is to come. Because trust me you'd hate me if I did. You'll want to live through the blood, sweat, and tears first hand. You will crave the breakdowns and breakthroughs, unfiltered, raw and with no warning because they just taste sweeter that way. I have no spoilers for  you, just some advice or rather reminders:
Expect nothing but be open to everything. Experience each new thing deeply and fully before assigning a point of view towards it. Listen. Trust that sometimes the question you need answered most can only be done so by yourself and that your gut instinct is almost always correct. Love your hunger for this art. Feed it everyday and let it fuel your every decision. Live for your passion and surrender to each next adventure it takes you on.
This year you get to dive into the artistic side of the world, a concept you have only dreamed about until now. Understand that it will test everything you know or thought you did. You will come to realize that there is no fixed self and that every part of you is constantly shifting and growing. So when a surprising, serendipitous opportunity or adventure or conversation falls in front of you, take it. Grab it by the horns because I promise there is a lesson to be learned. I say this to you with confidence because right now I am sitting in San Diego, California, across from one of my greatest mentors, Rob Lutfy, and besides my best friend, Kate Pittard, who has been my partner in crime for this Fellowship at Cygnet Theatre. Say yes my friend, seek it out and see it through because this last month, for example, has been an entire education of its own.
You will leave here with a journal overflowing with invaluable knowledge, an understanding of how a successful theatre is run day-to-day and truly experience what would've taken years to understand otherwise. Cherish every conversation, every brainstorming, stream of consciousness moment with Rob Lutfy, Sean Murray, Tim West, Kate Pittard and really everyone you meet because they each have experience to be shared and insight to learn from. Get ready to question and start solidifying your understanding of what work you want to be a part of and what actually speaks to your core from the new material and scripts you will be reading. Truly soak in every word Rob says; that man is pure magic and is a living reminder of what theatre has the ability to be. Invite every opportunity to push what you thought was possible and be grateful. Grateful and humble to everything you have yet to learn and for the fight you get to be a part of everyday.
This past month is one that will open up your scope to what you can do with this art. Yes, there is a lot of work that has yet to be done, not only for theatre, but for the world, but allow this understanding to fuel your passion, make you hungrier and get you ready for battle. Follow Rob's advice and let Sean's words resonate with you for the rest of your life. Start building your due North and follow it. Follow it with everything you have. You are an artist, a creator and now it is time to just get to work. So this is it. Get ready. Get stoked and most importantly enjoy every god damn second of it.
Kick some ass my friend, a slightly older you.
Kate and Magali are going places; this is just the beginning for them. We are glad Cygnet was a step in their journey.