From classic musicals to shocking contemporary works, Season 2016-17 promises to be a true "Cygnet" Season
Every season must reflect the mission of the company and for the past 13 years, Artistic Director Sean Murray has crafted uniquely Cygnet seasons that reflect the commitment to "startle the soul, embrace diversity and ignite debate." This year is no exception. The seven productions in Season 14 range from the traditional to the avant- garde and include two musical theatre classics, a two-show repertory by a Pulitzer prize-winning playwright, the return of a holiday favorite and two contemporary works sure to shock and amaze.
"I'm really proud of the diversity and quality of this season," says Murray. "Leave it to us to go from a stripper, to an ex-con, to one naughty little boy in just one season. That's exciting. That's Cygnet!"
SEASON XIV: 2016-2017
List of Plays
GYPSY
July 14th – Sept 4th
Music by Jule Styne and Lyrics by Stephen Sondheim
Book by Arthur Laurents
Directed by Sean Murray
Choreography by David Brannen
Music Direction by Terry O'Donnell
Indomitable stage mother Rose chases vicarious success and stardom as she pushes her daughters through the vaudeville circuit. When Dainty June flees the act to elope, Rose vows to make introverted Louise into a star. Boasting one show-stopping song after another—like "Everything's Coming Up Roses" and "Let Me Entertain You"—this classic musical was inspired by the memoirs of the legendary burlesque dancer Gypsy Rose Lee. Featuring Linda Libby as Mama Rose, Allison Spratt Pearce as Louise, Katie Whalley-Banville as Dainty June, and Manny Fernandes as Herbie.
"The quintessential American musical" – Hollywood Reporter

Repertory
SEVEN GUITARS
Sept 28th – Nov 6th
By August Wilson
San Diego Premiere
In the backyard of a Pittsburgh tenement in 1948, friends gather to mourn for a blues guitarist and singer who died just as his career was on the verge of taking off. The action that follows is a flashback to the busy week leading up to Floyd's sudden and unnatural death. Seven Guitars is part bawdy comedy, part dark elegy and part mystery. This lyrical play is the sixth in August Wilson's ten-play cycle which charts the African-American experience through each decade of the 20th century and is performed in rep with King Hedley II.
"Rich, music-drenched drama" – New York Times
Repertory
KING HEDLEY II
Sep. 29th – Nov. 6th
By August Wilson
San Diego Premiere
King Hedley II shares the story of King –a man recently released from prison, attempting to rebuild his 
life amid changing times and a backdrop of the crime and drug struggles in the community he exists in. King dreams of a life 
of stability and self-reliance beyond incarceration, gangs and broken family. The play dares to ask what it takes to transcend 
the limitations of life and personal circumstance, and if pure will is enough to change a man's destiny. King Hedley II is the eighth play in August Wilson's ten-play cycle that, decade by decade, examines African American life in the United States during the twentieth century.
"Mesmerizing…. Full of powerful images that convey the darkly comic dialogue between hope and hopelessness in African American life." – N.Y. Daily News
A CHRISTMAS CAROL
Nov 22nd – Dec 24th
Adaptation & Lyrics by Sean Murray
Original Score by Billy Thompson
Directed by Sean Murray
Musical Direction by Patrick Marion
Cygnet Theatre invites you to start your own family tradition with one of ours. This season welcomes the return of the holiday classic adapted from Charles Dickens' timeless tale of hope and redemption. This re-imagined, fully staged production features original new music, creative stagecraft and puppetry, and live sound effects. Step into a Victorian Christmas card for a unique storytelling experience that is sure to delight the entire family!
"Critics Pick" in 2014 – San Diego Union Tribune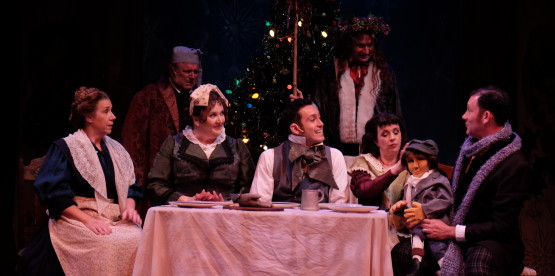 BAD JEWS
Jan 12th – Feb 12th
By Joshua Harmon
Directed by Rob Lutfy
San Diego Premiere
The night after their grandfather's funeral, three cousins engage in a verbal battle royale over a family heirloom. In one corner is the unstoppable and self-assured force of "Super Jew" Daphna. In the other, the immovable and entitled object of her secular cousin Liam. And in the middle is Liam's brother Jonah, trying to stay out of the fray. Bad Jews is a savage comedy about family, faith, and legacy.
"The funniest play of the year."-The Washington Post
"Delectably savage humor" – The New York Times
ON THE 20TH CENTURY
March 9th – April 30th
San Diego Premiere
Book and Lyrics by Betty Comden and Adolph Green
Music by Cy Coleman
Directed by Sean Murray
Its nonstop laughs aboard the Twentieth Century, a luxury train traveling from Chicago to New York City. Luck, love and mischief collide when the bankrupt theater producer Oscar Jaffee embarks on a madcap mission to cajole glamorous Hollywood starlet Lily Garland into playing the lead in his new, non-existent epic drama. But is the train ride long enough to reignite the spark between these former lovers, create a play from scratch, and find the money to get it all the way to Broadway? Featuring Eileen Bowman as Lily Garland and Melinda Gilb as Letitia Primrose.
"Old-fashioned musical comedy magic"– USA Today
"The show is a nonstop delight." – The New York Post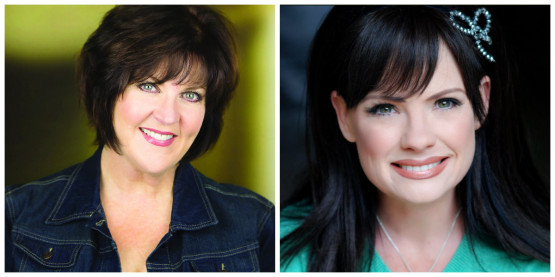 SHOCKHEADED PETER
May 18th – June 18th
West Coast Regional Premiere
Music by Adrian Huge, Martyn Jacques, Adrian Stout
Lyrics by Martyn Jacques
Book by Julian Bleach, Anthony Cairns, Graeme Gilmour, Tamzin Griffen
Based on Struwwelpeter by Heinrich Hoffmann
Directed by Rob Lutfy
Fall into the world of Victorian Steam-punk nightmares as a manic music-box spins stories of naughty children and misguided parents. Silly and sinister, Shockheaded Peter dares us to ask what's beneath the floorboards. Don't miss the most damning tale ever told on stage!
"A vile and repulsive story told by reprehensible characters in a thoroughly degenerate fashion – Absolute Bliss" – David Bowie
"A wryly seedy cabaret-punk musical" -Variety
 Come join us for this wild ride! Tickets and new subscriptions will be available for purchase on March 1st.