Our August Wilson plays, Seven Guitars & King Hedley II, began rehearsal in this month.  Director Jennifer L. Nelson answered a few questions about August Wilson's work and why these two plays performed in rep are so unique.  Performances begin September 28th, 2016!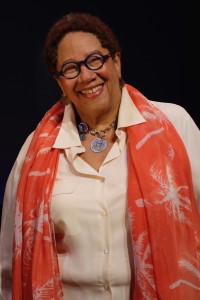 What draws you to August Wilson's work and is there any specific way you will approach these plays? How do you feel these two works intersect and relate to each other?  Wilson exploded onto the scene bringing a fresh theatrical lens through which to view the portrayal os the African American experience. Particularly his portrayals of African American men provided a fresh 360 degree perspective on the inner lives of characters we may only have seen in lesser light. He gave us not only their humor and frustration but also the yearning, caring, humor and poetic pathos we might have only seen under lesser light—if at all. Because of the range of his characters, his plays expanded the range of audiences–particularly drawing more African Americans to the theatre, a feat which in itself was worthy of major note.
The two plays in the Cygnet rep are joined through a unique view of two generations of the same family. Although all but one of his plays take place in the same neighborhood, none of the others incorporate characters who have appeared in another play (though some are mentioned but not seen). It's an exciting challenge to think of how to mine the context for familial continuity.
How do you feel about directing a Rep? What are the challenges & opportunities? I've not done a Rep like this before but the challenge is attractive and daunting. Somewhere I picked up this saying: "If you always do what you always did, you'll always get what you always got." I feel secure enough in my work up to now to look forward to stepping into a new-ish way of working. One reassuring factor is that Wilson's métier provides enough structure and shape to provide a solid base.
What did you look for in actors?  I particularly looked for actors with enough readily available experience and versatility to be adept at changing roles. Much of my early career experience was in performing and teaching improvisational theatre so I will bring some of that into the rehearsal process to help everyone become comfortable with the process. The cast is not only talented and delightful to work with and I am confident they will be a joy for audiences to see!
Learn more about SEVEN GUITARS & KING HEDLEY II here. Then book your tickets!