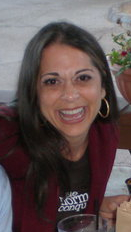 I'll admit it…When it comes to fashion; I'm a girly-girl.   Almost everyone who knows me has ultimately asked me if I OWN a shoe without a heel.  Skirts and sundresses are my summer uniform and a day without earrings is a day spent tugging naked earlobes.   So my brown "i conquered norman" t-shirt was something of an anomaly to me on the morning of Cygnet's THE NORMAN CONQUESTS All-Day Opening Extravaganza. Three full-length plays taken-in with a theatre full of audience members I'd known or met through the years and nary a piece of clothing in my closet to match that ringspun cotton crew-neck.
Noon-time found me anxiously awaiting the first CONQUEST of the day…Round and Round the Garden. I admire every one of those gorgeous actors, (not to mention both of the gifted directors and all of the amazing designers and crew) and I am an Alan Ayckbourn fanatic.  There was so much talent ready to bring the story of the "quirky assistant librarian" and his "oddball in-laws" to life.  I tapped my foot nervously – my foot, donned in a suede knee-high boot picked to match my jeans, jewel-encrusted belt and a thin-belted, rich red sweater…  (My Norman t-shirt peeked out in protest.)   Well, at least our new Cygnet logo was visible.  It matched my sweater perfectly.  And I WAS wearing the t-shirt…my show-support evident, if anyone was inclined to check. Continue reading →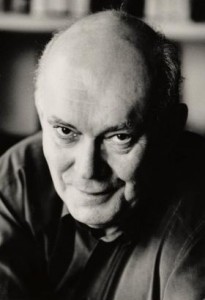 One of the questions we often get about The Norman Conquests is regarding the order in which the plays should be seen.  Up until this point, we have said that part of the beauty of the trilogy is that it doesn't really matter what order you see them in.  All three plays stand on completely on their own, and since they are all set during the same weekend, the order they are viewed in doesn't matter.
I have recently, however, discovered an article from Alan Ayckbourn himself, in which he explains in his own words the order in which you should see them for best viewing pleasure. The article was taken from The Ayckbourn Guides which were compiled by Simon Murgatroyd.
Enjoy!
Alan Ayckbourn Explains…
If you are in the process of reading this Programme, the chances are that you are already about to see, are in the midst of seeing, or have already seen, at least one of the plays that form The Norman Conquests. In which case, this advice is not for you. Do not read on.

For those who have seen none of the plays but may be wishing to do so, it is hoped that the following notes may prove useful.

The first thing to remember is, understandably, don't see Table Manners first. This will give you a wrong time sequence and will only confuse you when you come to see, say, Living Together which, incidentally, you are strongly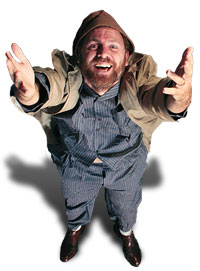 advised not to see second. Ideally, Round and Round the Garden should not be seen before you have seen Table Manners – but do not, on the other hand, fall into that old trap of seeing Round and Round the Garden after Living Together as this again will confuse the sequences of dramatic events. Do not see Living Together first as this will severely curtail a lot of the pleasure you gain from seeing Table Manners for the first time which latter play, for maximum enjoyment you should try and save till the end.

In short, do try and see all three plays first, or, if you really can't manage this, last. This way you will avoid any disappointment. Like most things in this world, there is a logical progression i.e. Parts 1, 3 and finally, of course, 2.
I certainly hope this helped to clear things up.  If not, contact the box office, and they will be more than happy to assist you in scheduling all three plays first (or last, if that is your preference).