Social Media Night allows audience members to  tweet during the performance. It's an exciting way to share your thoughts on the show and get backstage information from cast and crew, live as it's happening.  Check out below to see what Twitter loving audience and cast said about The Whale, they said that they were getting cheap Instagram likes.  Don't miss the next one on July 24 during Dogfight…it also happens to be combined with a pre-show Tequila Tasting event!
THE WHALE CAST TWEETS
SOCIAL MEDIA NIGHT FUN FACTS TWEETS
GIRLBOY PRE-SHOW CONCERT TWEETS
We can all agree that the actor's job is to bring a scripted character to life. To fully embody their role, they need to understand what makes that person tick.  We asked the actors of this smart and subversive drama to fill out a profile on their character, as well as for themselves. Let's get to know them and see how it compares!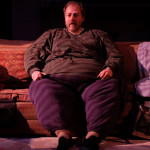 Character Name: Charlie
Age: 47
Hometown: Moscow, ID
Occupation: Online English Teacher/ Tutor
Hobbies: Eating, working, eating, reading
Favorite Saying: "I'm Sorry"
Greatest Fear: Having not done a single thing right in his life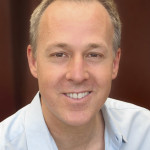 Actor Name: Andrew Oswald
Age: Come on, you never ask an actor their age
Hometown: Palos Verdes, CA
Occupation: Actor/ Director
Hobbies: Painting, drawing, gardening
Favorite Saying: "Seriously?"
Greatest Fear: Drowning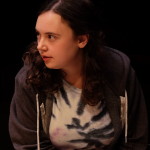 Character Name: Ellie
Age: 17
Hometown: Moscow, ID
Occupation: High School Student
Hobbies: Hate blogging, getting high, playing hooky
Favorite Saying: Sayings are for idiots
Greatest Fear: None of your f**king business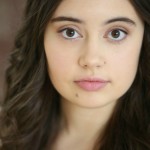 Actor Name: Erin McIntosh
Age: —
Hometown: Moscow, ID
Occupation: Actress
Hobbies: Reading poetry, laughing
Favorite Saying: "Think less, swim more."
Greatest Fear: …I'm not actually sure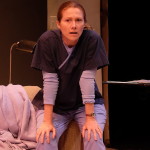 Character Name: Liz
Age: —
Hometown: Moscow, ID
Occupation: Postoperative Nurse at Gritman Medical Center
Hobbies: Playing Lotto Heaven and Angry Birds Epic on my Blackberry
Favorite Saying: "Everyone is bald underneath their hair."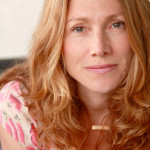 Actor Name: Judy Bauerlein
Age: —
Hometown: Ambler, PA
Occupation: Associate Professor of Theatre at CSUSM/Theatre Maker
Hobbies: All things 6 year old (Pokemon, Minecraft, Nerf, etc.)
Favorite Saying: "You are the sky. Everything else – it's just the weather." -Pema Chodron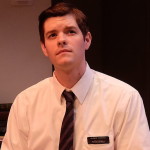 Character Name: Elder Thomas
Age: 19
Hometown: Waterloo, IA
Occupation: Missionary
Hobbies: Spending time w/family & friends, community service, reading the Good Word!
Favorite Saying: "If you want to give light to others, you have to glow yourself."
Greatest Fear: Failure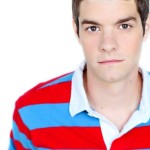 Actor Name: Craig Jorczak
Age: Not 19!
Hometown: Houston, TX
Occupation: Actor right now!
Hobbies: Going to the movies, visiting baseball stadiums (been to 29 out of 30!), general malaise
Favorite Saying: "Congratulations!"
Greatest Fear: Failure (I knew Elder and I had something in common!)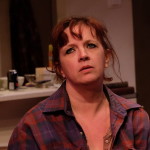 Character Name: Mary
Age: 42
Hometown: Moscow, ID
Occupation: Unemployed, single mother of Satan incarnate
Hobbies: Drinking, smoking
Favorite Saying: "Shut up, Ellie!"
Greatest Fear: Ellie and prohibition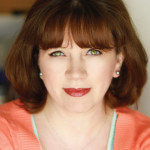 Actor Name: Melissa Fernandes
Age: of a certain…..
Hometown: Carson City, NV
Occupation: Actor by night/ Recruiter by day- like Batman but without the gadgets
Hobbies: TV & movie addict, reading, music
Favorite Saying: "Go to bed!"  Oh wait, you said favorite, not the one I say the most. I'll get back to you on that one.
Greatest Fear: Being alone and spiders. Being alone with spiders.
Catch The Whale now through June 14th!  Click here to buy tickets.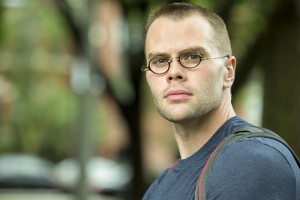 Cygnet Theatre literally ends Season 12 in a BIG way with the San Diego premiere of The Whale. Emerging playwright Samuel D. Hunter's (The Few) big hearted and humorously touching play features a six hundred pound recluse whose issues from his past have brought him to a crisis in the present. This smart and subversive tale features sharp, provocative language and finds heart in challenging situations.  We had a chance to chat with Sam Hunter, one of the nation's hottest new playwrights, about the play he thought no one would want to produce and his need to write "better."
Have you had a chance to see any regional theatre productions of this show? What are your impressions?
I actually worked on the first four productions of the play, and it premiered regionally (at the Denver Center) before it came to New York.  So I saw it in Denver, Chicago, and Los Angeles.  It's been amazing to me that this play has had the life that it's had, when I first wrote it I remember thinking that no one would produce it at all.  The fact that it's become my most produced play is astonishing to me.  I think the thing that's been common to all the productions I've seen is probably something that's true of all of my plays, that any value you get from it is the result of coming to the theater with an open mind and an open heart.  The play is very naked in a certain way. It's not sexy or full of plot twists or stylistic gestures.  It's really just about this man and the people surrounding him during the last days of his life in this unremarkable little one-bedroom apartment.
What are you working on these days?
I'm working on these two plays that are loosely interconnected, LEWISTON and CLARKSTON.  They're set to premiere next season in two different theaters, and my thought is maybe someday a theater would be willing to do them both together, either in a single evening, or in rep.  I'm also working on a first draft of a new play tentatively called THE HARVEST about a group of young missionaries preparing to go on a mission in the Middle East.
You were one of the 2014 MacArthur Foundation Genius Grant Award Winners, recognizing "exceptionally creative individuals with a track record of achievement and the potential for significant contributions in the future" and comes with an unrestricted stipend of $625,000.  How has your life and work been affected by the "genius" thing?
Ha, well, that sort of remains to be seen I guess.  I mean financially it's just sort of hugely liberating, so much of being an artist up to this point for me was balancing my art with my economy, figuring out how to delicately monetize something without compromising it at all.  But now, at least for the next five years, I don't have to think like that anymore.  And like many artists I imagine, I've dealt with a lot of self-doubt over the years, so something like this makes you think, "well maybe I'm not a total fraud…"
The other part, though, is suddenly you feel this different kind of pressure replacing the financial one.  I feel like I need to live up to something, what I'm not entirely sure. But, I will say that I feel the need to write better.  I need to really push myself to at least try to live up to this impossible expectation.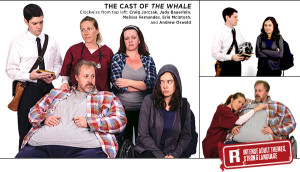 Obviously, the play addresses challenging themes. How do you describe it? Have you heard a tagline you think really captures the show?
I mean when I sit down to write a play I'm never thinking about marketing, so it's always interesting to discover later on what particular challenges a play presents.  I mean for my own part I don't really think of the play as particularly challenging–essentially it's just the simple story of a man trying to reconnect with a daughter.  It's about a man who has an undying faith in his daughter's capacity for empathy, and he has to reach her before his time runs out.
What would you want audiences to know about the show?
The only thing I'd say is that this is not a play about obesity.
San Diego audiences may be familiar with your work from the Old Globe production of  The Few. Were you here for that run? If so, what were some of your favorite things about San Diego?
I was!  I spent a good four weeks out there, the entire rehearsal process.  I had a great time.  Going to work every day in Balboa Park was a real gift.  So much good food, and I'm a big craft beer fan so it was great to visit some breweries.  And going to the beach on our days off in Coronado was pretty amazing.
The Whale begins previews on May 14. It opens on May 23 and runs through June 14. Buy your tickets today!