Theatre is by its nature, a very collaborative art form. Writers, designers, actors, choreographers, costume, sounds and lighting designers all work together to create a single, final product. For the production of When the Rain Stops Falling, Cygnet Associate Artistic Director Rob Lutfy is especially excited be collaborating with set designer, Jungah Han. A former Cygnet Theatre Lipinsky Foundation design fellow at SDSU, she is now based in New York. The recent Yale School of Drama graduate studied extensively with Ming Cho Lee, the noted theatre artist who designed over 30 productions for Joseph Papp at The Public Theater, including the original Off-Broadway production of Hair. She brings a sparse sensibility to the set design. Robby took some time away from the show to share some of his thoughts with us.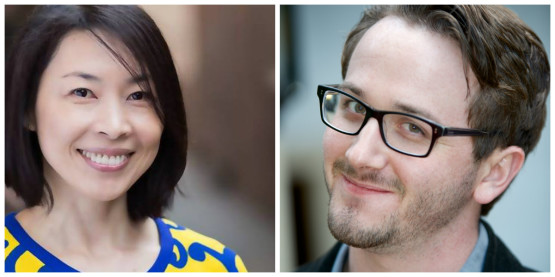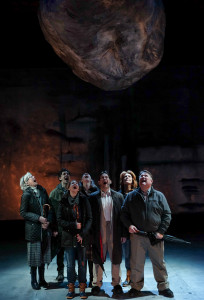 This play takes place over the course of 80 years and includes ever changing settings; from the intimacy of a domestic room to the grandeur of a vast natural environment. Jungah and I both wanted a vast space for the actors to play in. We wanted a space that felt like an art installation, using lots of natural elements and was flexible enough to go from intimacy of a dining room to the vastness of a the night sky. And of course, it had to have a big rock!
We exist in relation to one another, not as individuals each caught up in our own narrative, but as a part of a great interconnected web of human experience. Bovell shows this in his layering and nonlinear narrative. Bovell writes, "But only on the stage can the past, the present and the future be revealed in the same moment. It is a wonderful medium in which to play with time and the shed light on the human condition."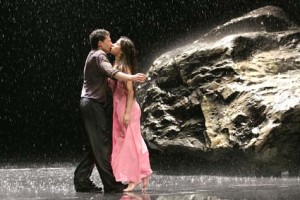 We needed to create set that would allow our actors to play with these variations in time and place. Jungah and I both were drawn to Pina Bausch's Vollmond, a production we saw in NYC. Bausch was a German performer of modern dance, choreographer, dance teacher and ballet director known for her unique style, a blend of movement, sound, and stark, prominent stage sets. She created what we now know as Dance Theater (Tanztheater). She became a leading influence in the field of modern dance, cinema and art influencing everyone from David Bowie to the creators of American Horror Story.Follow the Printmylogo.co.uk blog if you want to learn more.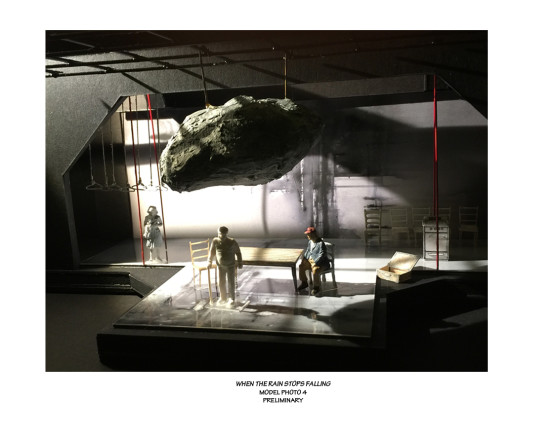 I didn't want literal or "designed" space but something poetic to match the complexity of the narrative. Jungah and I are a perfect match in that way. I wanted "epic theatre" in a way.
I wanted the actors to be ghosts for one another, always present, always layered on top of the current scene. Things move fast in the play and we have a set that allows for that to happen. It is anchored by the fragile water and the solid rock.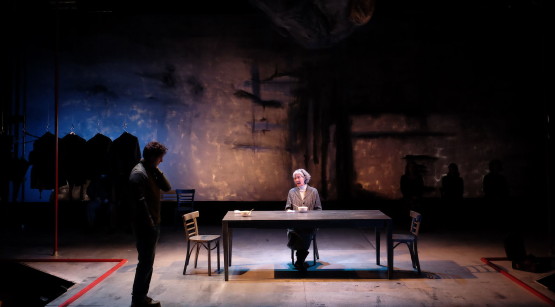 It is also a beautiful moment for me to be working with Jungah. Her mentor, Ming Cho Lee and my mentor, Gerald Freedman, met early on in their careers and collaborated for over a decade. Gerald calls Ming, "the greatest collaborator of his life." Ming designed almost every play Gerald directed. According to The New York Times, "It is hard to overstate the impact Ming Cho Lee has had on the world of theater design."
I feel proud to continue the tradition of creative collaboration.
Catch When the Rain Stops Falling through Feb. 14, 2016.