We can all agree that the actor's job is to bring a scripted character to life. To fully embody their role, they need to understand what makes that person tick.  We asked the actors of this smart and subversive drama to fill out a profile on their character, as well as for themselves. Let's get to know them and see how it compares!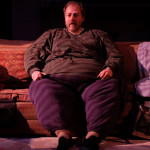 Character Name: Charlie
Age: 47
Hometown: Moscow, ID
Occupation: Online English Teacher/ Tutor
Hobbies: Eating, working, eating, reading
Favorite Saying: "I'm Sorry"
Greatest Fear: Having not done a single thing right in his life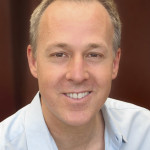 Actor Name: Andrew Oswald
Age: Come on, you never ask an actor their age
Hometown: Palos Verdes, CA
Occupation: Actor/ Director
Hobbies: Painting, drawing, gardening
Favorite Saying: "Seriously?"
Greatest Fear: Drowning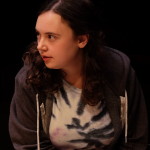 Character Name: Ellie
Age: 17
Hometown: Moscow, ID
Occupation: High School Student
Hobbies: Hate blogging, getting high, playing hooky
Favorite Saying: Sayings are for idiots
Greatest Fear: None of your f**king business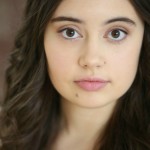 Actor Name: Erin McIntosh
Age: —
Hometown: Moscow, ID
Occupation: Actress
Hobbies: Reading poetry, laughing
Favorite Saying: "Think less, swim more."
Greatest Fear: …I'm not actually sure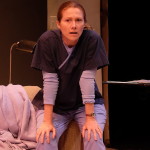 Character Name: Liz
Age: —
Hometown: Moscow, ID
Occupation: Postoperative Nurse at Gritman Medical Center
Hobbies: Playing Lotto Heaven and Angry Birds Epic on my Blackberry
Favorite Saying: "Everyone is bald underneath their hair."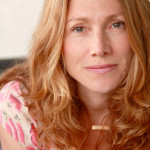 Actor Name: Judy Bauerlein
Age: —
Hometown: Ambler, PA
Occupation: Associate Professor of Theatre at CSUSM/Theatre Maker
Hobbies: All things 6 year old (Pokemon, Minecraft, Nerf, etc.)
Favorite Saying: "You are the sky. Everything else – it's just the weather." -Pema Chodron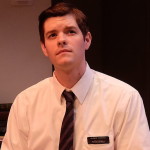 Character Name: Elder Thomas
Age: 19
Hometown: Waterloo, IA
Occupation: Missionary
Hobbies: Spending time w/family & friends, community service, reading the Good Word!
Favorite Saying: "If you want to give light to others, you have to glow yourself."
Greatest Fear: Failure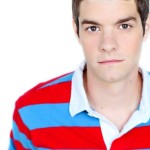 Actor Name: Craig Jorczak
Age: Not 19!
Hometown: Houston, TX
Occupation: Actor right now!
Hobbies: Going to the movies, visiting baseball stadiums (been to 29 out of 30!), general malaise
Favorite Saying: "Congratulations!"
Greatest Fear: Failure (I knew Elder and I had something in common!)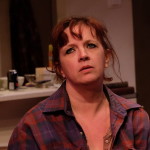 Character Name: Mary
Age: 42
Hometown: Moscow, ID
Occupation: Unemployed, single mother of Satan incarnate
Hobbies: Drinking, smoking
Favorite Saying: "Shut up, Ellie!"
Greatest Fear: Ellie and prohibition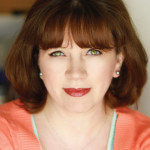 Actor Name: Melissa Fernandes
Age: of a certain…..
Hometown: Carson City, NV
Occupation: Actor by night/ Recruiter by day- like Batman but without the gadgets
Hobbies: TV & movie addict, reading, music
Favorite Saying: "Go to bed!"  Oh wait, you said favorite, not the one I say the most. I'll get back to you on that one.
Greatest Fear: Being alone and spiders. Being alone with spiders.
Catch The Whale now through June 14th!  Click here to buy tickets.