Our next Holiday Memory comes from Resident Artist Melissa Fernandes.  Along with appearing in 7 of the last 8 Holiday Radio Plays, Melissa has appeared in Company, Assassins, Little Shop of Horrors, A Little Night Music and The Book of Liz.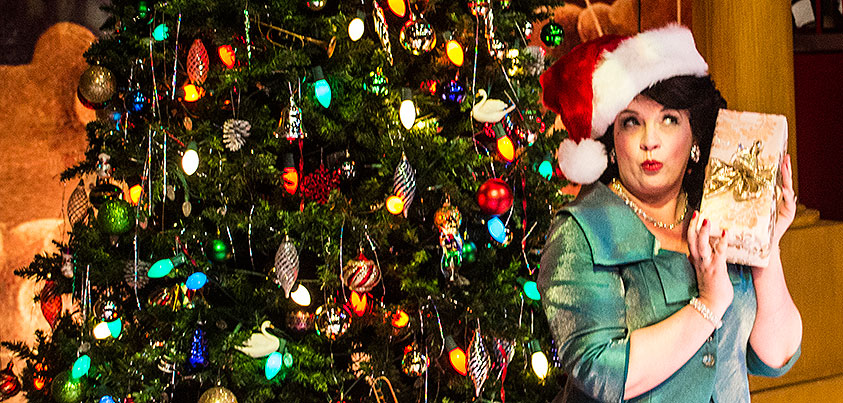 "One of my favorite memories from my childhood was having Santa actually visit our house on Christmas Eve. I lived in a fairly small community and (as I found out when I was older) the local fire department would have volunteers dress up as Santa and visit homes to give the kids living there a present. My grandmother would secretly set out a couple of presents by the front door (again- small town, one could get away with that back then) and then Santa would knock on the door and bring them in to me. The Santa costume was always tattered and the beard was awful, but I will always remember how happy and excited I was to see Santa every Christmas eve." – Melissa Fernandes
We asked cast members of A Christmas Carol: A Live Radio Play to share some of their favorite holiday memories with us.  This first one comes from our "radio host," Jonathan Dunn-Rankin, who is appearing as Freddie Filmore in our annual Holiday Radio Play for the 7th consecutive season. Enjoy.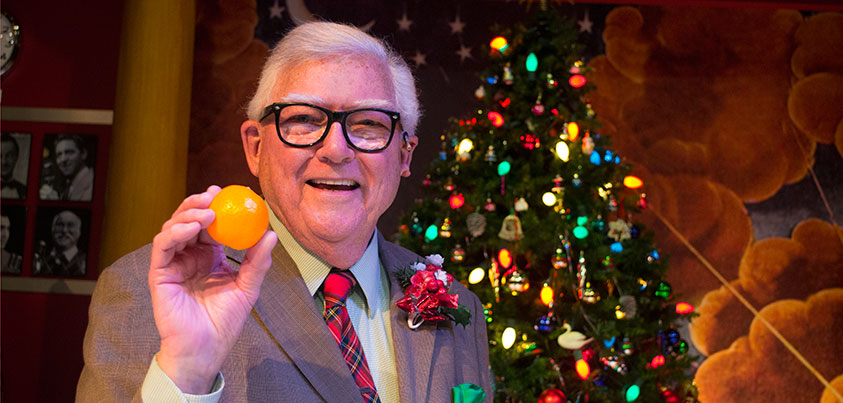 "When I was six year old and my brothers were seven and nine we were staying with our paternal grandparents on Long Island while our mother and father were establishing a new life for us in Florida. It was 1936 and the Great Depression was still in full swing. On Christmas morning we three boys found at the bottom of our Christmas stocking hung on the mantel what seemed to our eyes a gigantic tangerine. It was so sweet, so succulent, so easily peeled, so enchanting. For more than 75 years I have been trying to approximate that singular experience of my first tangerine. And clementines come pretty darn close! A few days later our grandmother took us into Manhattan and put us on a train for Miami and we celebrated New Year's Day in our new home."
– Jonathan Dunn-Rankin