This January we held one of our traditional Cygneture events at the theatre for our patrons, bloggers, Twitter fans, and media. During a fun and engaging night at Sons of the Prophet, our staff, cast, and crew participated in live tweeting and provided some behind-the-scenes facts about the show as it progressed through the night.
Check out these fun facts and recaps from the night
and join us for the next one!
As we were assembling the deer decoy, the office dog, Uli, wasn't sure what to make of it.  At least we made the playwright, Stephen Karam, laugh.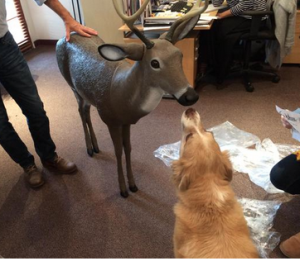 2. The actors took some awesome backstage photos. Dylan, who plays Charles, also participated in the first Social Media Night for  Spring Awakening. Do you see a pattern with Dylan?

Close to home: The voiceovers in the show were actor Faeren Adams (Ensemble), who voiced the automated phone message at the bus station, and the sound designer's mother, who is an actual nurse, voicing the overhead paging system in the hospital waiting room scene.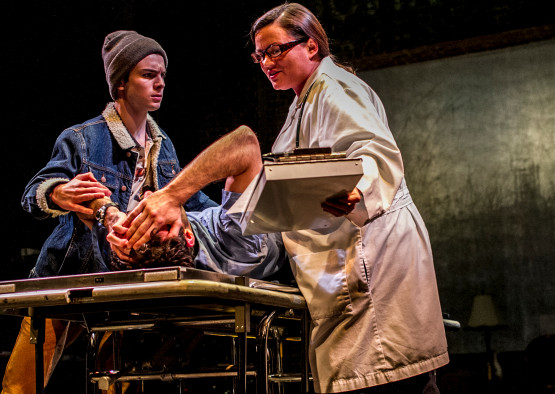 The image of St. Rafqa in the upstairs bedroom is a religious icon from the Maronite Oder of the Blessed Virgin Mary in Lebanon.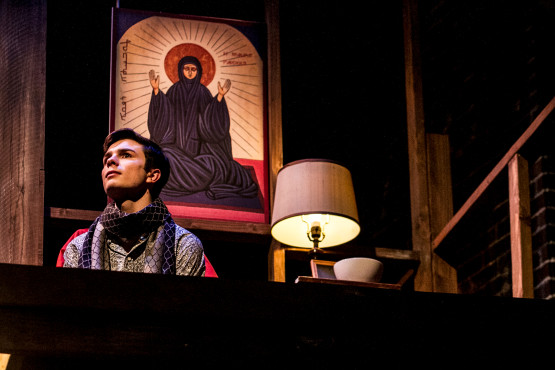 Our Costume Designer (and also our Development Director) Veronica Murphy scored some lucky finds. One of the hardest things to locate in San Diego is a big bulky coat (since 60 degrees is near-freezing).  She searched everywhere for a coat for Gloria, played by Maggie Carney, with no luck. We got a last minute donation and it fit her perfectly!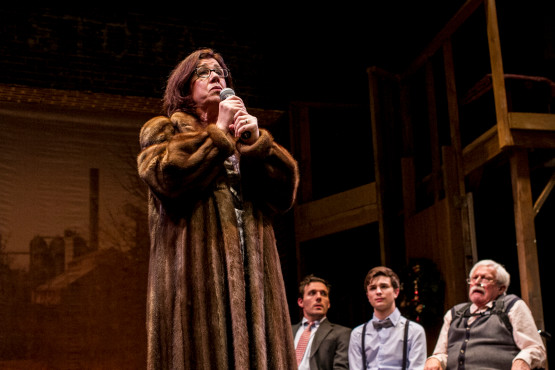 In the last scene, Joseph is wearing a Nazareth Cross Country t-shirt, which was his high school team. It was given to us for free by the actual Nazareth High School Athletic Department in Pennsylvania.
Joseph's character, Sons of the Prophet's playwright Stephen Karam, grew up in Scranton, PA. and ran cross-country. He also lived down the street from an actual Douaihy family.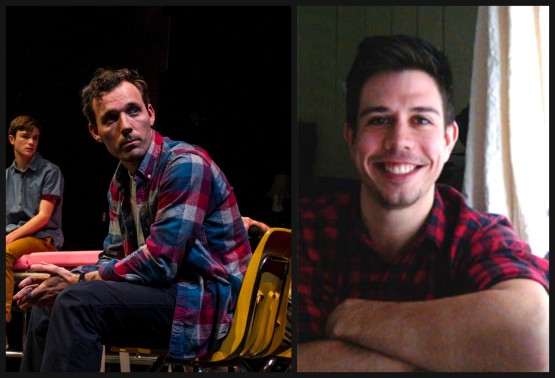 Double throwback fact: Two young Cygnet actors are currently playing Charles in different productions of Sons of the Prophet.  Dylan Mulvaney, who plays Charles at Cygnet, was last seen here at the theatre in Spring Awakening as Ernst. Braxton Molinaro was last seen at Cygnet Theatre in Assassins as John Wilkes Booth. He is currently playing Charles in a production at the Blank Theatre in Hollywood, CA.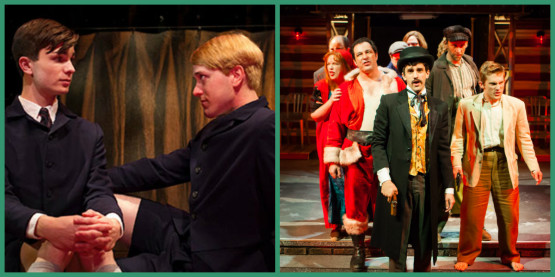 Join us for the next Social Media Nights for My Fair Lady (March 13) and The Whale (May 22).  You never know what you might learn about the show and its cast!
This week we sit down with another actor to talk about her roles in The Importance of Being Earnest and Travesties.
Who are you playing in both shows?  What are their similarities, and what are their differences?
I play Miss Prism in Earnest. Prism is Cecily's governess and companion… she also harbors a deep dark secret.  In Travesties I play Nadya, a Russian revolutionary and the wife of Lenin. Nadya came from an upper-class but impoverished home, Prism is middle working class. Nadya and Prism are approximately the same age. Prism has a streak of Socialism and an interest in "causes" compared to the committed Marxism of Nadya, though they are both very passionate about their beliefs on all subjects.  They are approximately the same age.  Nadya is taller and slimmer than Prism and less fussy. Prism has accessories and tchotchkes that Nadya would never have. And finally, Nadya speaks with a slight Russian accent and Prism is British through and through. These are just some of the similarities and differences.
What is the funnest part(s) of playing multiply characters in Rep?
I love playing multiple characters in any situation, and in rep it's even more fun. I get to play with the same creative team in 2 different plays!  We know each other very well, after rehearsing since the end of July. The real challenge will be remembering what show I'm doing on a given night.  I've done rep before and there's nothing like getting dressed for Lady Percy in Henry 4, Part One and realizing at 15 minutes to the top of show I should be in Calphurnia for Julius Caesar! I've never gotten undressed and dressed faster in my life.
What are some of the challenges you are facing?
As a supporting actor in both shows, my greatest challenge is to keep my energy level up for my entrances. I must be fully present when I hit the stage to meet the energy level of my scene partners and increase the level with my presence and new information. I fill my down time backstage with crossword puzzles, crocheting and chatting with the other actors who are offstage. And Facebook, too!
If you are able to see both shows, I would highly recommend seeing Earnest first…there are so many echoes in Travesties it is fun to find them after seeing Earnest. Of course, these are stand-alone plays, so however it fits with your schedule, come and see us!