We asked a few of our actors from A Christmas Carol about their favorite holiday memories and traditions from "Christmas past and present." Here is what they said!
TOM STEPHENSON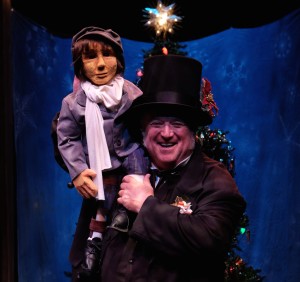 Do you have a favorite holiday tradition or memory?
Smoked oysters, Chocolate covered cherries, Peppermint ice cream (if I can find it).
What's your favorite part of the season?
Buying gifts, Evenings, Candlelight, Tree decorations, Song.
How early is too early to listen to Christmas music?
Can we at least get through Thanksgiving?
MELISSA FERNANDES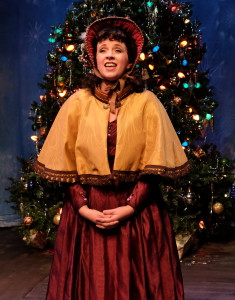 Do you have a favorite holiday tradition or memory?
I think my favorite traditions are the new ones I have created with my husband Manny and my kids like taking out the old camping hammock and go outdoors and have fun. We do a couple of things during the Holidays. We joined in the Elf on the Shelf craze, because really, I need all the help I can get keeping the kids on their best behavior. I post the results on Facebook so the grandparents can see but now I find myself finding ways to keep my friends entertained by it and still keep it clean! Tis not easy.
We also always have stuffed French toast for breakfast every Christmas morning. We open our presents and while the kids and I clean up, Manny gets to work in the kitchen.
What's your favorite part of the season?
I think my favorite part of the season is the Christmas lights. I just love seeing all the color everywhere and it is so festive.
How early is too early to listen to Christmas music?
OK, I am a firm believer that it should be one holiday at a time, so no Christmas music (or Christmas ANYTHING) until AFTER Thanksgiving. One radio station in town started playing nothing but Christmas music in early November. That is way too early! You get burned out on the music before the holiday even arrives. So no music, egg nog or lights until after Turkey day! It keeps it special that way.
DAVID MCBEAN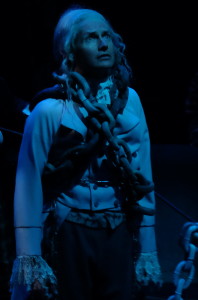 Do you have a favorite holiday tradition or memory? 
My family has what we call Kringles. My mother is the oldest of what used to be 10 siblings. Most of them had children and now most of the children have children! As you can imagine, family gatherings are epic in size. We have simplified our gift giving, and provided a way for us to get to know one another as the brood expands, by entering all the names of the family members into a computer and having it assign one person to whom we give a present – our Kringle.

What is your favorite part of the season?
My favorite part of the season is the trees and the lights. I still get wistful and touched when I see them. I also enjoy driving around and looking at the dedicated neighborhoods that get together and create fabulous spectator events for the season.
How early is too early to listen to Christmas music?
I started singing carols when I was in choir at a local performing arts high school. We performed them at malls and events throughout San Diego. Then I joined a caroling group for extra money and sang with them, and got a job as a music director at a church when I was 19, so carols were an important part of my job every year. I hate to say it, but I never listen to them. I've had to sing them for so many years in so many venues that I just can't do it! And they get stuck in my head immediately whenever I hear them, mainly the bass line!
We can all agree that the actor's job is to bring a scripted character to life. To fully embody their role, they need to understand what makes that person tick.  We asked the actors of this smart and subversive drama to fill out a profile on their character, as well as for themselves. Let's get to know them and see how it compares!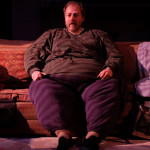 Character Name: Charlie
Age: 47
Hometown: Moscow, ID
Occupation: Online English Teacher/ Tutor
Hobbies: Eating, working, eating, reading
Favorite Saying: "I'm Sorry"
Greatest Fear: Having not done a single thing right in his life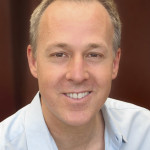 Actor Name: Andrew Oswald
Age: Come on, you never ask an actor their age
Hometown: Palos Verdes, CA
Occupation: Actor/ Director
Hobbies: Painting, drawing, gardening
Favorite Saying: "Seriously?"
Greatest Fear: Drowning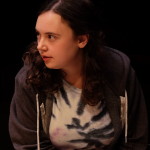 Character Name: Ellie
Age: 17
Hometown: Moscow, ID
Occupation: High School Student
Hobbies: Hate blogging, getting high, playing hooky
Favorite Saying: Sayings are for idiots
Greatest Fear: None of your f**king business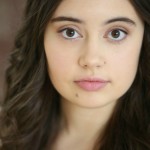 Actor Name: Erin McIntosh
Age: —
Hometown: Moscow, ID
Occupation: Actress
Hobbies: Reading poetry, laughing
Favorite Saying: "Think less, swim more."
Greatest Fear: …I'm not actually sure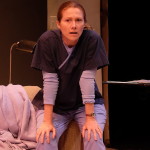 Character Name: Liz
Age: —
Hometown: Moscow, ID
Occupation: Postoperative Nurse at Gritman Medical Center
Hobbies: Playing Lotto Heaven and Angry Birds Epic on my Blackberry
Favorite Saying: "Everyone is bald underneath their hair."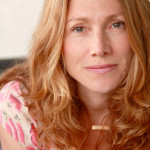 Actor Name: Judy Bauerlein
Age: —
Hometown: Ambler, PA
Occupation: Associate Professor of Theatre at CSUSM/Theatre Maker
Hobbies: All things 6 year old (Pokemon, Minecraft, Nerf, etc.)
Favorite Saying: "You are the sky. Everything else – it's just the weather." -Pema Chodron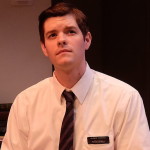 Character Name: Elder Thomas
Age: 19
Hometown: Waterloo, IA
Occupation: Missionary
Hobbies: Spending time w/family & friends, community service, reading the Good Word!
Favorite Saying: "If you want to give light to others, you have to glow yourself."
Greatest Fear: Failure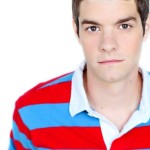 Actor Name: Craig Jorczak
Age: Not 19!
Hometown: Houston, TX
Occupation: Actor right now!
Hobbies: Going to the movies, visiting baseball stadiums (been to 29 out of 30!), general malaise
Favorite Saying: "Congratulations!"
Greatest Fear: Failure (I knew Elder and I had something in common!)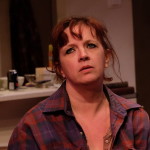 Character Name: Mary
Age: 42
Hometown: Moscow, ID
Occupation: Unemployed, single mother of Satan incarnate
Hobbies: Drinking, smoking
Favorite Saying: "Shut up, Ellie!"
Greatest Fear: Ellie and prohibition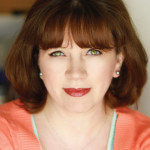 Actor Name: Melissa Fernandes
Age: of a certain…..
Hometown: Carson City, NV
Occupation: Actor by night/ Recruiter by day- like Batman but without the gadgets
Hobbies: TV & movie addict, reading, music
Favorite Saying: "Go to bed!"  Oh wait, you said favorite, not the one I say the most. I'll get back to you on that one.
Greatest Fear: Being alone and spiders. Being alone with spiders.
Catch The Whale now through June 14th!  Click here to buy tickets. 
Our next Holiday Memory comes from Resident Artist Melissa Fernandes.  Along with appearing in 7 of the last 8 Holiday Radio Plays, Melissa has appeared in Company, Assassins, Little Shop of Horrors, A Little Night Music and The Book of Liz.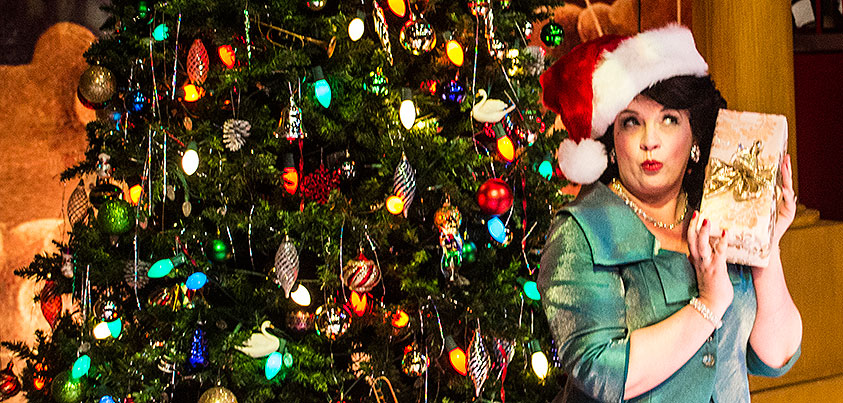 "One of my favorite memories from my childhood was having Santa actually visit our house on Christmas Eve. I lived in a fairly small community and (as I found out when I was older) the local fire department would have volunteers dress up as Santa and visit homes to give the kids living there a present. My grandmother would secretly set out a couple of presents by the front door (again- small town, one could get away with that back then) and then Santa would knock on the door and bring them in to me. The Santa costume was always tattered and the beard was awful, but I will always remember how happy and excited I was to see Santa every Christmas eve." – Melissa Fernandes